Our FORC Brand of OEM Fusion Splicers
FORC fusion splicers deliver ultra fast splicing times and have an incredibly short shrinking time. These splicers use a profile alignment technique and an extremely accurate alignment process to ensure precise splice loss estimations. A new shrinking technology greatly reduces the shrink time, thus resulting in an extremely fast total cycle time. These splicers are rugged and ready to take on any work environment. Designed for FTTH and Outside plant applications.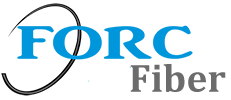 We Offer Financing
Through First Citizens Bank
Designed with the user in mind and is perfect for any FTTH and Outside plant application. The small, compact design makes it a perfect splicer for any environment. Features include a color 4.3-inch LCD screen.
The small, compact design makes it a perfect splicer for any environment. Features include a 320X color 4.3-inch LCD screen, Friendly GUI Detachable SOC capability for FTTX field applications & more.
Financing from First Citizens Bank is an alternative you should strongly consider. Most financing decisions are delivered within minutes of applying, and the application itself is easy to complete. Apply from your phone, tablet, or laptop!
All FORC Fusion Splicers Come With Dual Batteries And a 3 Year Warranty
Utilizing the latest in fiber optic technology our FORC Fiber OEM splicers are designed for rugged in the field use including rubber bumpers for splicer & screen protection. Our OEM splicers are designed to withstand harsh environmental conditions, it's lightweight, rugged, compact and with an ergonomic design allows users to easily carry or move. All FORC fusion splicers come standard with dual batteries, an easy to use LCD color touch screen, storage for up to 10,000 records, bright LED lights for dark environments, a 3 year warranty and so much more.
New Customer Discounts - Call 877-287-7535 For Details!
At FiberOptic Resale Corp we have a broad range of expertise on the most popular equipment saving you time, money and the inconvenience of sending your fusion splicers & cleavers to multiple OEMs. Let us keep your fiber optic equipment operating like new.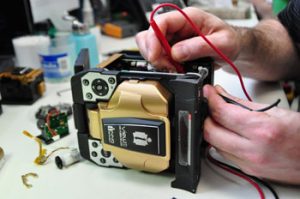 Technical diagnosis and estimation of repairs
Detailed documentation on work completed
Pre & post sales technical support